I was only 5 years old at the time, but the memory of my first trip into "the city" is so vivid I can still taste the cinnamon raisin sticky buns from Horn and Hardart. I can hear the city tuning up as the sounds of blaring sirens, screaming cab drivers and jackhammers blend together, rising to a crescendo. I can feel the sidewalks burst with energy as people hustle from place to place, brushing up against each other, and scattering in all directions.
Just moments before, as I stand on the seat of a Long Island Railroad car, watching the split-level houses whiz by the window, my mother and grandmother remind me, "When we get to the city, you can't run off. You need to stay close and pay attention at all times, you hear me?" We are on a mission. It is time to buy me a big girl bedroom set and someone named Macy or Gimbel will have just the right one.
Exiting Penn Station, they each grab one of my hands, daring anyone to try to break our chain. They are both native New Yorkers and they know the rules: don't look anyone in the eye, walk as if you know where you're going, and always hold your purse with a death grip. There is danger at every turn.
This was the mid-sixties and New York was going through a tough time. While my mom waxed poetic about the city of her youth when the subway cost a nickel and she swooned to Frank Sinatra performing at the Paramount, something had changed. With drugs, crime, and poverty on the rise, the city had become dirty, unsafe, and congested. It was no place to raise a family. I'm a third generation New Yorker and the goal of the first two generations was to do everything they could to get out. The exodus plan of the New York Jew was to head east to Long Island. For my generation, we would spend our youth trying to get back in.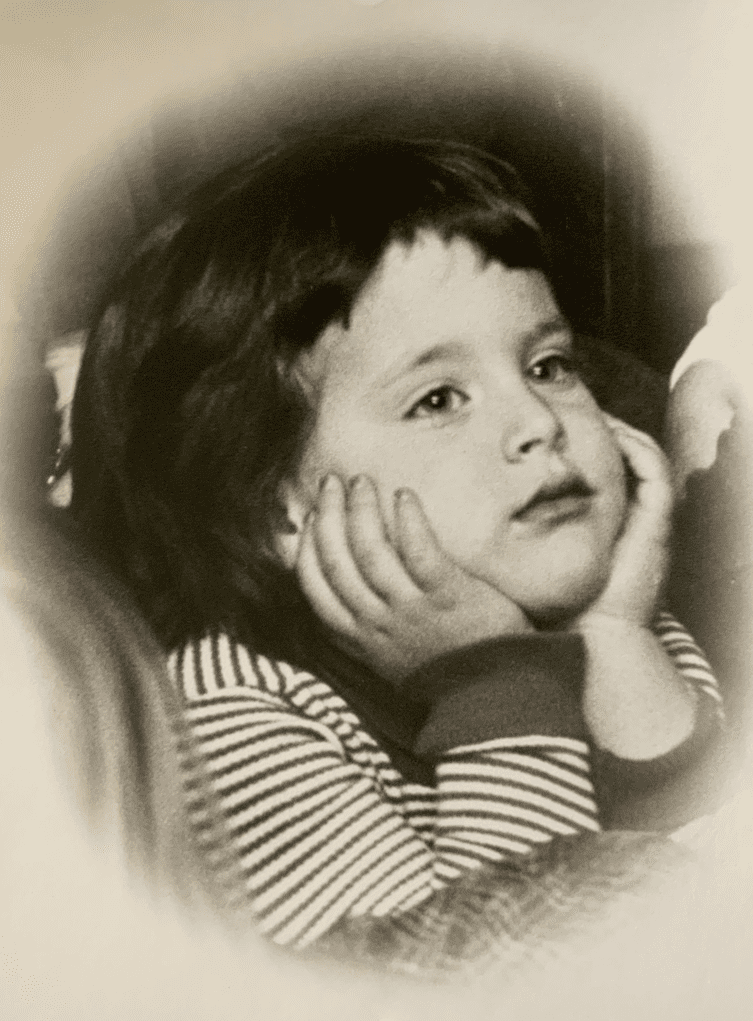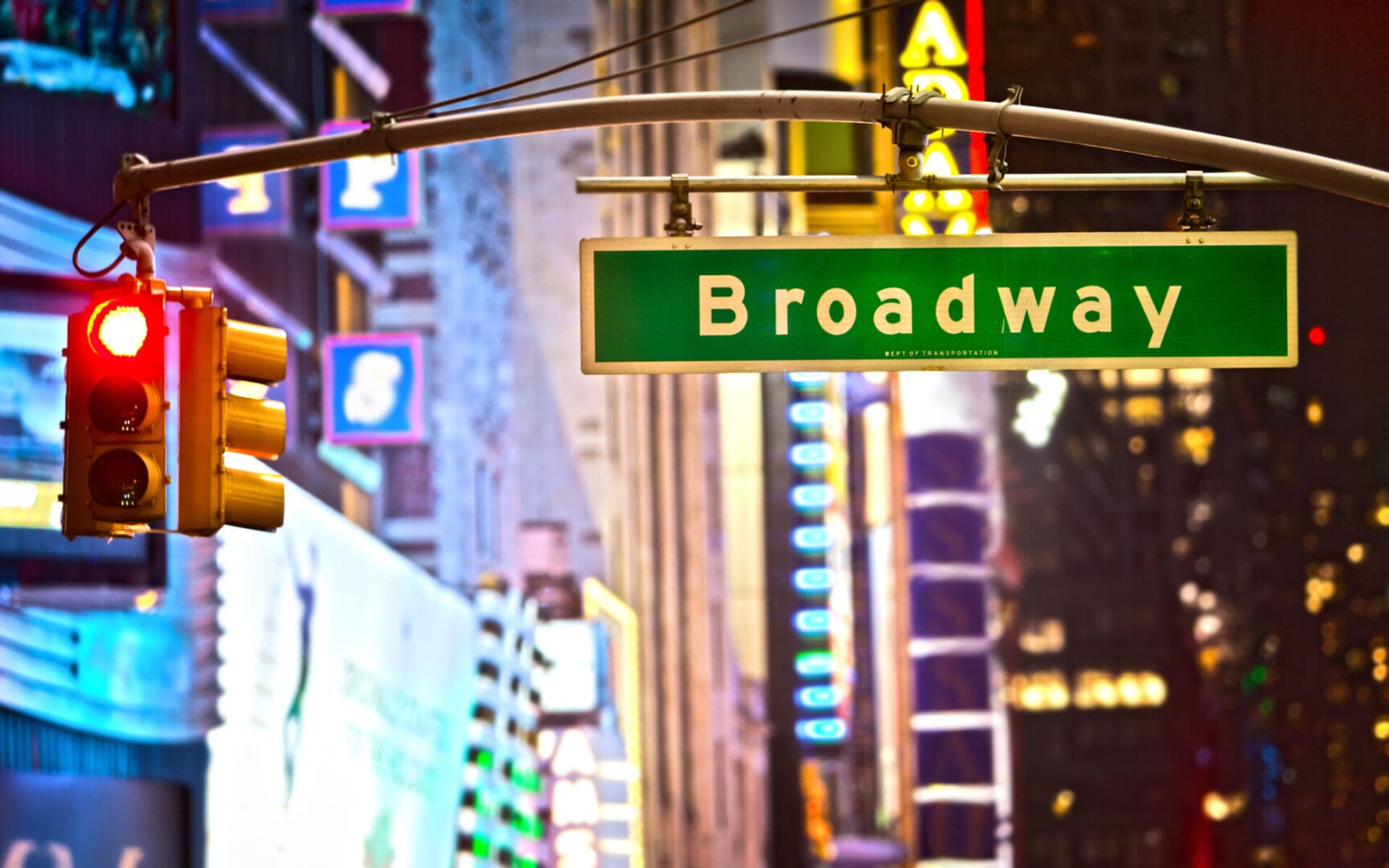 By the mid-seventies, I was old enough to venture into Manhattan with my theater geek high school friends. We were an eclectic mix of kids who shared one thing in common; we didn't seem to fit in anywhere. We were nerds, un-athletic, unpopular, and starved for attention. The city seemed to not only welcome misfits; it celebrated them. This was a few years before the AIDS epidemic would ravage the theater community, and New York was on fire with creativity and energy. The music scene was changing as folk music and jazz made way for punk and disco. In theater, the classics by Rodgers and Hammerstein were eclipsed by rock musicals like Hair, Godspell and Jesus Christ Superstar.
With our bell-bottom jeans brushing along the dirty sidewalks of Times Square, we became one with an endless sea of strangers. We stopped at HoJos for a quick bite and spent all of our babysitting money for tickets to see the original cast in A Chorus Line. We spent hours in Colony Records looking through old cast recordings of obscure Broadway shows. We imagined our grown up lives here and knew that while the lights of Broadway beckoned, there was also a seedy side, complete with peep shows and hustlers. It gave us a rush of something forbidden and dangerous. We loved all of it and wanted to be part of it.
After college, I was determined to make my way in New York. Through some contacts, I landed my first job working as an office manager for a television producer. I was really his secretary, but I gave myself the title "office manager" to sound more important. I moved into a funky apartment I couldn't afford on Bleecker Street, hung up a big wooden "K" on my wall, and never looked back. This was the beginning of my four-decade love affair with New York.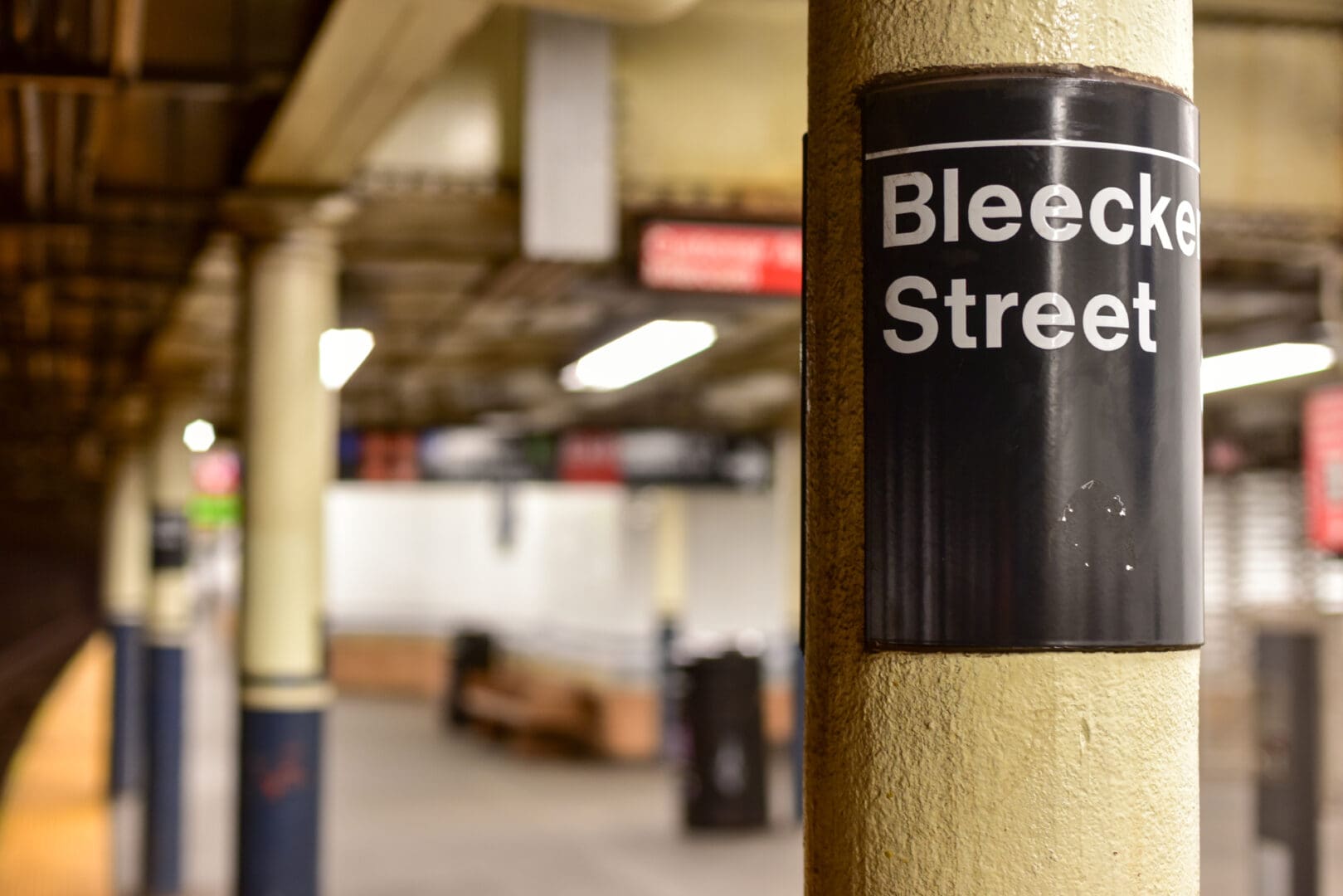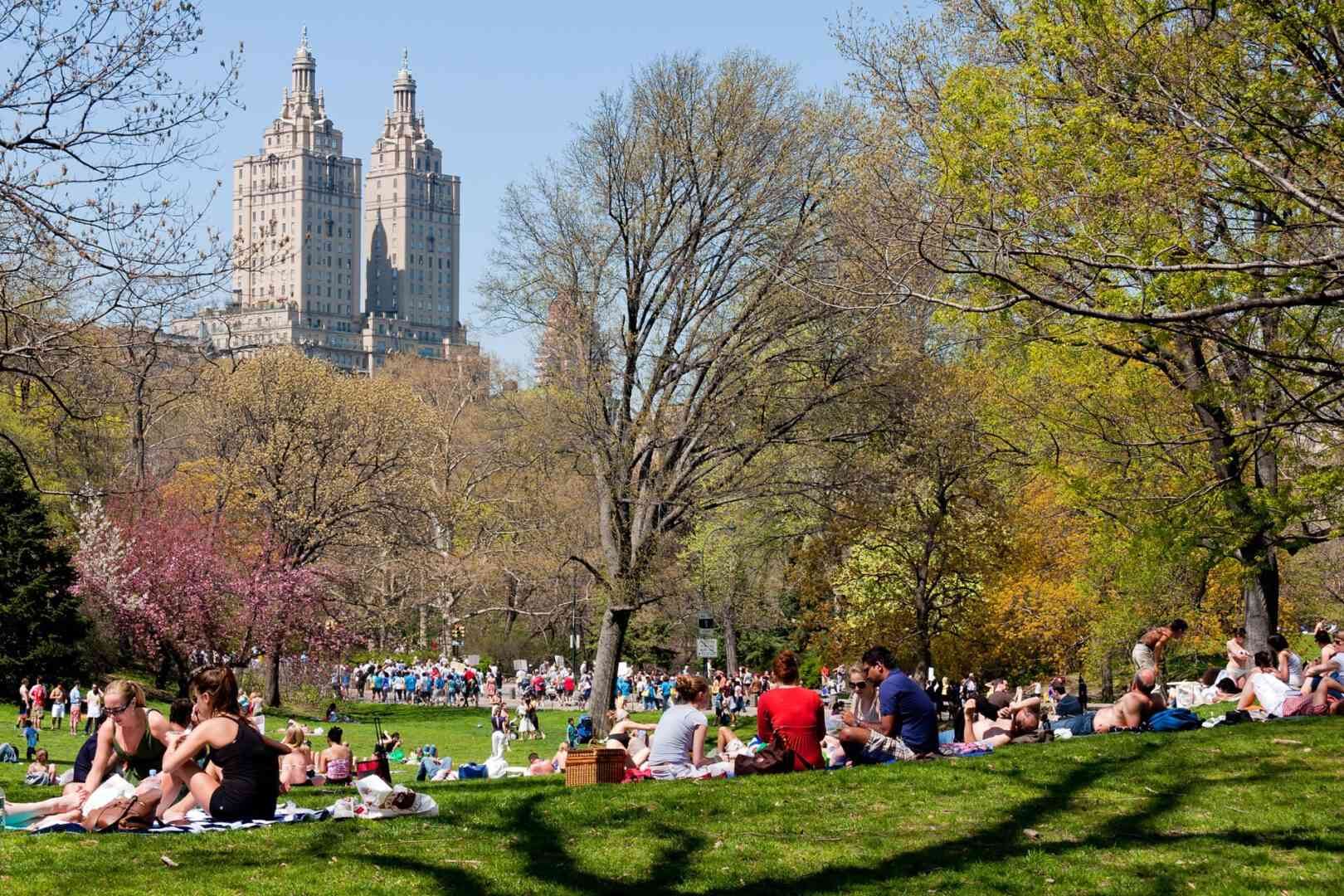 Like any true love affair, it has had its share of joy, heartache, exhilaration, pain, passion and betrayal. As a kid, I remember walking up Sixth Avenue and looking at the trio of skyscrapers across from Radio City, hoping that someday I'd have an office in one of them. And one day I did. It didn't matter that the building next to me blocked my view and I could see into the office of a man who liked to eat his lunch at his desk without his pants on. I was living the New York dream and accepted all the good, the bad, and the ugly that came with it.
I quickly learned about street smarts and how to size up situations in an instant. To this day, as I am smashed against a smelly sea of humanity, I scan about the subway car assessing who will exit at what stop. I plant myself in front of "commuter girl," and as she leaves the train at 34th Street, I settle into her seat for the rest of my ride home, only to be one-upped by the pregnant woman who knows how to play the same game.
People who don't live in New York always wonder how we can put up with it: the crowds, the noise, the hustle, and the high cost of everything. They don't understand what it's like to play hooky from work and sunbathe in Central Park. They haven't shared a first kiss while standing beneath the Christmas tree at Rockefeller Center, just as the first snowflakes of winter fall from the sky. They can't walk out the door, and within two blocks, pick up everything they need to make a gourmet meal, including sea urchin and truffle oil. They haven't experienced the community and camaraderie that happens during a black out, or a snow day, or the worst day we'll ever remember. New York gets under your skin in such a deep way that it's hard to imagine leaving.
But, I do try to imagine it, only to be sidetracked by the usual questions. Where would I go? Who would understand my humor? Where would I fit in? I've traveled and worked all over the world and have yet to find any other place that I can call home. My ancestors migrated to the wilds of West Palm Beach, but I hate humidity and the smell of mildew. I worked in LA, but spent more time in traffic than at work. The Midwest is too cold, the Southwest too hot. Europe has its spots, but I speak no other languages. I've tried country living, but I'm convinced there are hatchet murderers lurking in the woods. I briefly lived and worked in Singapore where you'd think the dim sum would be better, but I still prefer the Nam Wah Tea Parlor down on Doyers Street in Chinatown.
I'm starting to get older now, not quite ready for retirement, but not far from it. When we moved into our neighborhood in Brooklyn, my husband and I were the cute couple at the end of the block. Now we're the sage elders who help the newlyweds find the best plumbers and electricians. Like the oak trees that have grown higher and block our view, we are rooted here. We often walk these familiar streets as I drive my husband crazy with thoughts about where we could live, or how we might want to shake things up. We pass some neighbors and shoot the breeze, making plans for a roof deck barbecue. We admire the brownstone repair at #110, speculating if they were happy with their contractor. We pass our front garden, wondering when the irises will come up.
Too busy pondering life's big questions to have shopped for dinner, we cross the street to our favorite sushi bar. I'm still going on about where we might go when we can no longer walk up our four flights of stairs. My ever-patient husband gently interrupts me, and simply says, "What's wrong with here?"
As we enter the sushi restaurant, we hear the familiar Japanese welcome, "Irasshaimase!" We don't have to order; the sushi chef knows what we like. We settle in, chatting with some of the regulars at the bar. Our waitress brings over our personal chopsticks that are kept in an old dented tin above the counter. We order our favorite sake, and as I pause to make a toast, snapshots of our life here in New York flood my mind; bumping into old friends on the boardwalk at Coney Island, asking my next door neighbor to remove the dead squirrel from the roof drain because I can't deal with rodents, dancing to Donna Summer's "Love to Love You Baby" at the Heartbreak on Varick Street, fighting with the city about who is going to pay for the sidewalk they just tore up, holding down Big Bird in the Thanksgiving Day Parade, helping remove fallen branches from a neighbor's walkway after a freak tornado, walking through the park at twilight, begging the sanitation guy to not plow in the corner I just shoveled, exchanging vows at the Brooklyn Botanic Garden, having our hearts broken as a procession of ash covered fellow New Yorkers walk past our house, grabbing a gyro from a street cart vendor because I have no time to go to lunch, grazing through Sunday's Smorgasburg, exploring Christo's saffron colored "The Gates" in Central Park, searching for zeppoles at the Heaven on Seventh street fair, waiting for the cable guy, protesting side-by-side with nearly every woman in New York, bringing a hysterical neighbor and her kid to the emergency room after she accidentally dropped her daughter on her head, (she was fine), ordering my bagel and schmear at the corner deli, listening to the quiet of the city after a three foot snow dump, applauding New York health care workers every night at seven, watching the New Year's fireworks from our roof, standing at JFK's customs as the agent says, "Welcome Home."
As I savor these memories, I raise my sake cup to my husband's and say, "You know, there's nothing wrong with here."